I'm sorry but I really have to show you these.
When I went to Supanova they had a make-up effects team and for five dollars they vertically slit my wrist. It looked so real that it scared a few people and others were deeply concerned about my sanity. Honestly, if I were hurt that bad I
don't
think I'd be walking around happily showing off my wound - would you?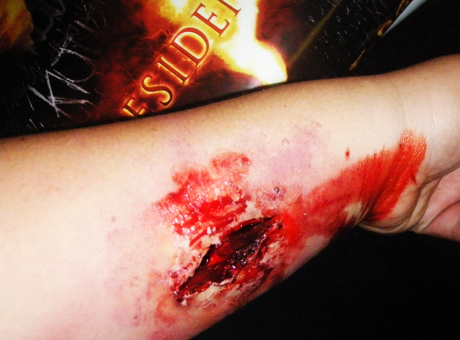 When I got home I was disappointed to wash it off, but it began to smell like hot syrup and all of the sudden my arm reminded me of pancakes.